Advertising vs. Underwriting (

What's the difference?

)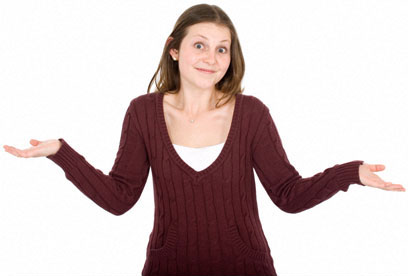 You won't hear promotional advertising on KLSN but we do thank our underwriters with a brief description of their business and contact information.
This difference can be a powerful motivation for listeners making a buying decision. The reason is simple!
Advertising is promotional and says, "Buy this from me!"
Underwriting is informational and says, "This is what I support!"
That's the power of underwriting!
Samples of Underwriting
Underwriting language can be a powerful tool for marketing your business. Here are three samples of the type of on-air acknowledgements you will hear on KLSN:
General
"You're tuned to 92.9 FM, KLSN. Community radio serving the East County. We get support from Lauritzen Yacht Harbor. Lauritzen Yacht Harbor is located at 115 Lauritzen Lane near the Highway 160 Antioch Bridge in Oakley, and provides dry storage, launching ramps, covered births, overnight tie-ups and a full range of services to the boating community. Learn more by visiting lauritzens.com or call (925) 757-1916."
Program Specific
"You're listening to On the Delta on KLSN 92.9 FM, the voice of the delta in the East County. Production costs for On the Delta were provided by the Delta Chamber of Commerce. Additional support for On the Delta was made possible by Delta Vacation Cruises. Delta Vacation Cruses creates vacation packages for people who want to enjoy fishing and boating recreation on the river without the hassle of planning. Delta Vacation Cruises has designed river tours that fit every skill level for over 20 years. Visit them on the web at deltavacationcruises.com or call (925) 625-5555."
Sports Broadcasting
"Welcome to today's live broadcast of the Freedom Falcons verses the Liberty Lions football game on 92.9 FM KLSN, your community radio source for East County sports. I'm Tom Dempsey, your announcer at the Freedom High School football stadium. Joining me in the booth isTony Shultz. Broadcast underwriting for today's game was provided in part by Freschi Service Experts Air Conditioning & Heating. Freschi Service Experts has provided installation, service and repairs for commercial and residential air conditioning systems throughout Contra Costa County for over 20 years and is a proud sponsor of today's broadcast on KLSN. Find Freschi Service Experts on-line at ServiceExperts.com or call (925) 584-0141. Let's introduce today's players."
Underwriting Supports the Nonprofit Community Radio Mission
By underwriting on KLSN 92.9 FM, you become a partner in the mission of community radio, to inform, educate and entertain independent from commercial or corporate influence. Your support funds training programs and apprenticeships for local high school and college students with a career track in journalism, recording arts, sports reporting and radio management and operations. Additionally, it pays for locally produced and recorded programming.
Ready for Radio?
It's time for your business to use the marketing power of radio and get noticed! Our staff will be happy to answer questions and work with you to wordsmith a great on-air acknowledgement that informs about your business. Contact KLSN: (925) 625-5576 or send us an e-Mail here.